Flashnewscorner.net – What do you think when you are hearing the name of Dwayne Johnson ? The image of beast and hard should be the one pop up to our mind when we are thinking about him. Moreover when we remember that the 46 years old guy before he becoming a  Hollywood actor was a WWE boxer.
But who in the world can believe that behind his big muscle body, The man who called as The Rock apparently can use something feminine and does not suit him. Moreover the actor of Jumanji : Welcome to the Jungle is not shy having a pink nail painted on his hand !
This thing can be seen on his new upload at his private Instagram. On his upload, the actor of Hobbs and Shaw sharing a cute moment in where showing his relationship with his daughter. The moment show the scene in where His daughter is paint his father hand finger with a pink color.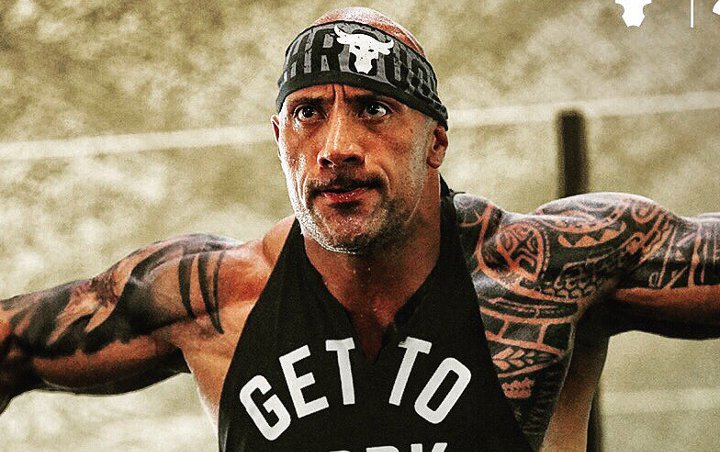 In that scene Dwayne look force accepted what his daughter do to him. From the caption, the actor of Jungle Cruise on the first only want to say bye to his daughter before go to work. However, his 2 years old daughter suddenly want to give her father a nail painted before her father can go to work.
Looking at this cute moment, a lot of fans even consider Dwayne as the ideal father. Moreover some of them also throw a joke in where that Dwayne look more "MAN' with his pink nail painted on his finger.
"Super Daddy," Comment by one of the fans. " You are the ideal of a Father, Dude," Tell the other. "You are still a man although using a nail painted from your daughter," form the other one. "The Rock is a real man that love his Family more than anything," Comment by another one
Dwyane Johnson, Super Daddy for you.