Flashnewscorner.net – Kate Middleton just have her pregnancy leave over this week and will be active again on her duty in England kingdom. As we know that the 36 years old already been vacuum from every duty that she have in the kingdom because she just having the third child of Louis Prince on last April.
So in Tuesday, The mother of three children is being reported go to a garden in Paddington, London, for spending the time with the junior high school student. From the news we get, Kate go to there for teaching the kids about the wild plants.
What make that moment become more interesting is because of the appearance that come from the Kate Middleton itself. It because that in that time Kate is having her new hairstyle. Usually The Kate that we know usually have a long hair, but look like she just cut her hair shorter and make it more layer. Because of that, Her new style of hair is succeed on making her look more fresh and young.
And to complete her new hairstyle. Kate choose to having a casual look that look perfectly fit with outdoor activities. She choose to have a green olive sweater and a motive blouse combine with the same tone of jacket. By wearing jeans and high boots, Kate make her appearance so beautiful on that day.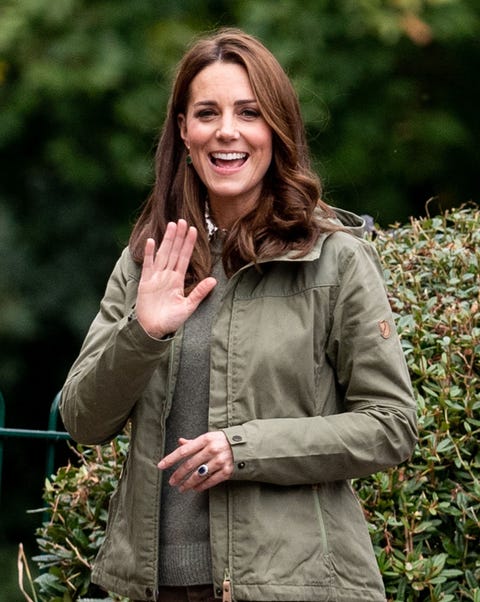 After the picture of her shown to the public. a lot of praise come from the public for her directly. The picture by the way is share by media social account own by Kensington Kingdom.
"She look extremely Beautiful," comment one of the user Twitter. " Her hairstyle make her looks more beauty and fresh," Tell the others. " She is prettier now after the leave." comment by the other one. " Kate got a natural beauty that being show from inside herself," other one.
Kate just start her duty after her leave on last April. But on the leave time, She also attend some event that needed her to be attend. From Royal Wedding, Tropping the Colour, Also the Polo event not a long ago.
So lucky for Prince Louis For having Her !