Flashnewscorner.net – Prince Harry and his wife, Meghan Markle is reportedly waiting for their baby that being predicted to be born on the next year spring. This report is coming directly from the Kensington Kingdom on the last Monday.
So if talk about the kingdom hierarchy, their baby will be on the seventh position, precisely below his father. Unfortunately, when this child was born their will not be address as the prince or princess. Nevertheless, Their baby will be get another title to be address. From the source that we get, if their baby is a boy, he will get the title of Earl of Dumbarton. Meanwhile, if the girl was born later, she will be address as Lady Mountbatten-Windsor.
This happen because back on 1917, Harry Great-Grandfather,which is King George V having a limited title for all of Royal Family members. Moreover that same source are sure that the child from Prince Harry and Meghan is being predicted are way to far for becoming HRH (His Royal Highness or Her Royal Highness) or be Prince or Princess.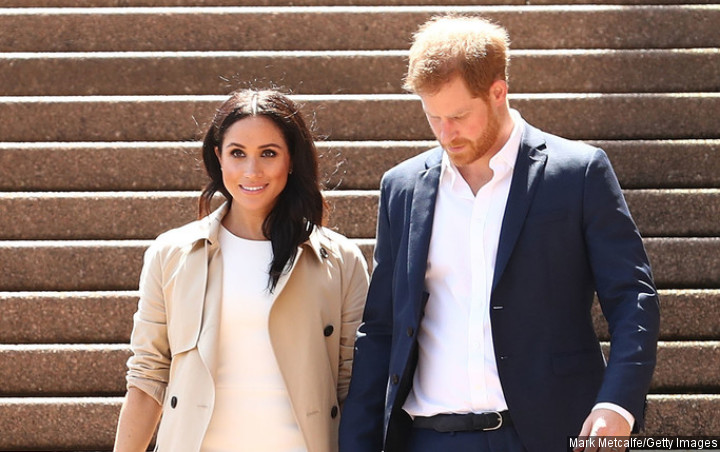 "The grandchildren of the sons of the Royal Family in the direct male line (only for the eldest son of the son of Prince Wales, Charles) should be the one  get and enjoy all the features of their style and title for their children," Declaration of King George V on that time.
Because of that declaration, it means the special title can only fall to the Prince William as the first son of Prince Charles. But Absolutely Prince Harry baby will move the the position of Prince Andrew become the eight, Princess Beatrice becoming the ninth and Princess Eugenie becoming the tenth.
Only one way can be done if Prince Harry and Megan want their child having the title of Prince and Princess which is by the help of The Queen Elizabeth II. Only the Queen can change that with declaring a patent letter for their baby.
So let see on how this will be going on.