Flashnewscorner.net – England just celebrate another Royal Wedding, the Wedding between the Eugenie Princess and her fiancee, Jack Brooksbank just being held on this Friday on 11.oo local time. This couple is officially becoming husband and wife after being in relationship for  more than 6 year.
This beautiful moment always becoming the center attention all over the world. Royal Wedding is one of the biggest wedding ceremony England and this world have. Every time Royal Wedding is being held anything like the cake, the decoration, the fashion and also the guest becoming the attention of the world. Also for this time, Eugenie Princess is making a strict rules like can not have a decoration things make by plastic and also having a rules on what can and can not wear by the guest.
Now we will show you guys some beautiful moment capture on The Royal Wedding between Eugeine Princess and Jack Brooksbank.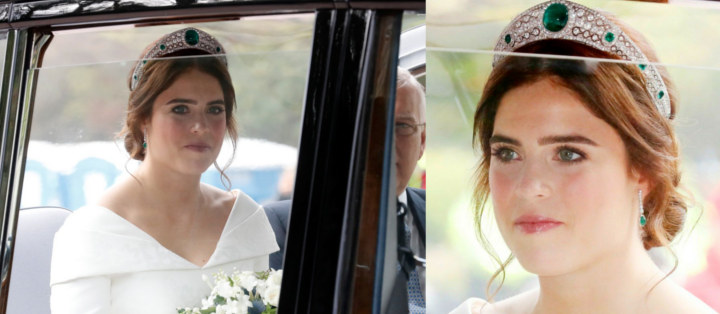 In this picture we can see how beautiful Eugeine Princess wearing a crown by Queen Mother.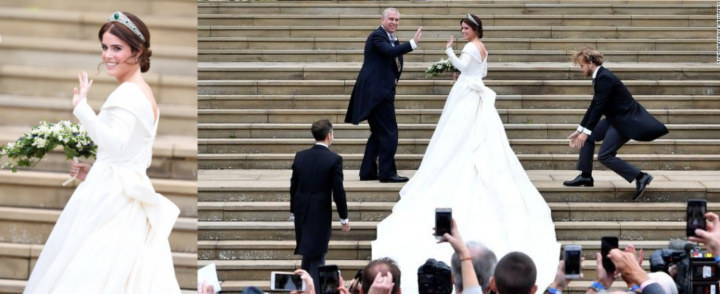 This is capture before the entering the ST. George's, look like the Princess and her father, Andrew Prince say hello to their guest.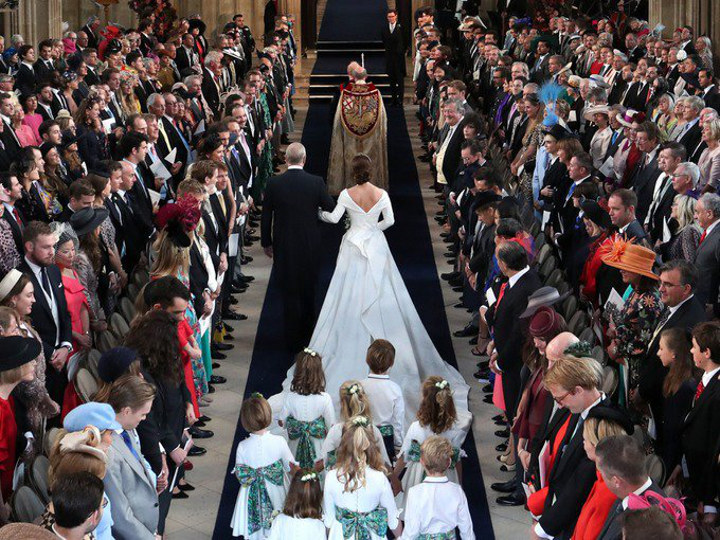 This is one of the happiest and sadness moment on father life when send his daughter through the aisle.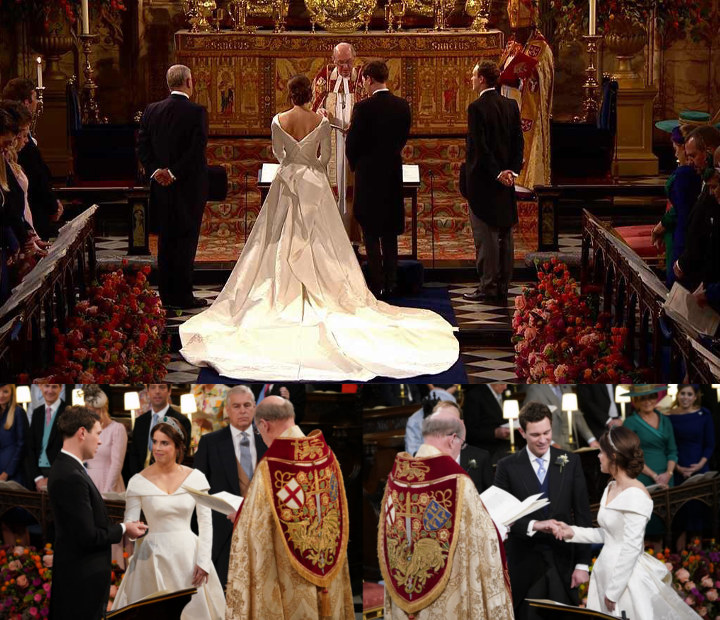 The moment where two people will become one that bond by the sacred promise between both of them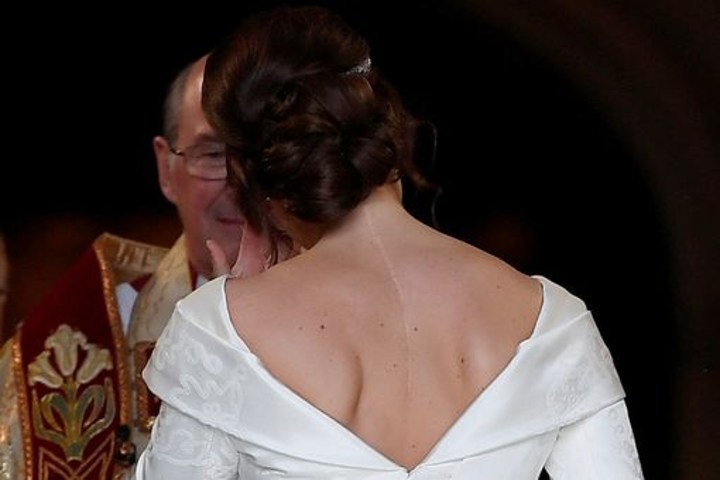 As we know that Eugenie herself got a big scar on her back when she was just 12 years old, But she is not shy showing that to the public on her big wedding day by wearing a beautiful dress that show her back make by Peter Pilotto and Christopher De Vos.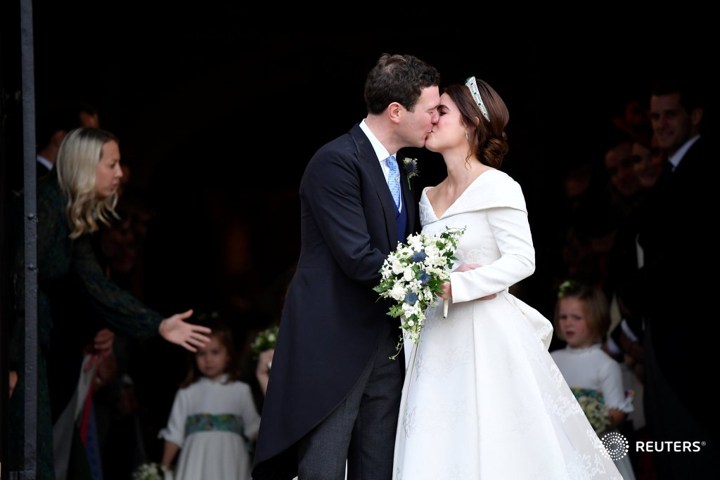 And here it is, the most waiting moment on the wedding, The first kiss !
Happy for Both of you, Sending love and regards from other side of the world Prince and Princess